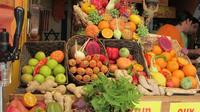 Machne Yehuda Bite Card
Taste the abundance of the famous Machane Yehuda market, at your own time and convenience, through one single card. The Bite Card is comprised of vouchers curated in order to give you a chance to try a variety of products, flavors and the aromas of the market - at your own pace.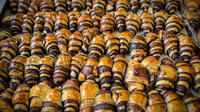 Mahane Yehuda Market Tasting Tour
This three-hour guided tour to Mahane Yehuda will tantalise your taste buds as you taste your way through Jerusalem's biggest outdoor market, with more than enough food to fill the hungriest appetite! This is a walking and tasting tour in a central and popular Jerusalem market scene. Enjoy the sights, the smells, and the tastes of Jerusalem's favourite market - Mahane Yehuda.