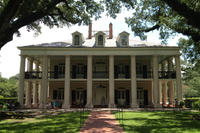 Experience Cajun Country: Swamp Boat Adventure and Plantations Full-Day Tour from New Orleans
A grand m'lange presentation of Cajun and Creole cultures starting with a boat tour of the cypress swamps. Enjoy a traditional lunch at one of the oldest Plantations in the south, Oak Alley Plantation, followed by a guided tour of this grand mansion. Later in the afternoon visit Laura, a Creole Plantation and her historic slave quarters surrounded by sugar cane fields. The small-group atmosphere with maximum 13 people ensures a more personal experience.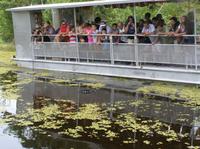 Swamp and Bayou Sightseeing Tour with Boat Ride from New Orleans
Nowhere is Louisiana's wildlife more abundant than in the swamps and bayous of New Orleans. After crossing the Mississippi River, take a boat ride through these swamps and bayous and be on the lookout for alligators, raccoons, snakes, turtles, and native birds. Hear stories from your guide about local Cajun culture and the mysteries of the swamps and bayous.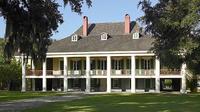 Destrehan Plantation and Swamp Tour Combo
Combine two excellent New Orleans day trips with this 6-hour experience visiting Destrehan Plantation and going on a swamp tour. Visit the 1787 Antebellum house, including an'1811 slave revolt museum/cabin on the grounds along with its massive oak trees.'Next take a swamp tour in the bayou to look for alligators, turtles, snakes, and other wildlife.